Previous livedates



2017
04.11.17 Tampere Jazzhappenening, w/Trail Of Souls, Tampere, Finland,
20.10.17 Dølajazz, Kulturhuset Banken, w/Trail Of Souls, Lillehammer, Norway
14.10.17 Ørsta kultruhus, w/Trail Of Souls, Ørsta, Norway
11.10.17 Kulturhuset Blå grotte, w/Trail Of SoulsFredrikstad, Norway
28.09.17 Bærum kulturhus, w/Trail Of Souls, Sandvika, Norway
13.05.17 Anjazz, w/Trail Of Souls, Hamar, Norway
05.05.17 Ludwigsburger Schlossfestspiele, w/Trail Of Souls, Ludwigsburg, Germany
28.04.17 Rennesøy kulturhus, w/Trail Of Souls, Rennesøy, Norway
27.04.17 Kopervik kirke, w/Trail Of Souls, Kopervik, Norway
23.04.17 Nidarousblues, Vår Frue kirke, w/Trail Of Souls, Trondheim, Norway
09.04.17 Vossajazz w/Trail Of Souls, Voss, Norway
03.03.17 Askim kulturhus w/Trail Of Souls, Askim, Norway

2016
18.12.16 Den norske operaen, w/Thomas Dybdahl, Synne Sanden, Kork, Oslo, Norway
18.12.16 Den norske operaen, w/Thomas Dybdahl, Synne Sanden, Kork, Oslo, Norway
30.10.16 Drammens teater, w/Trail Of Souls, Drammen, Norway
29.10.16 Oslo konserthus, w/Trail Of Souls, Oslo, Norway
27.10.16 Moss kirke, w/Trail Of Souls, Moss, Norway
26.10.16 Kilden, w/Trail Of Souls, Kristiansand, Norway
22.10.16 Smeltedigelen, w/Trail Of Souls, Mo i Rana, Norway
21.10.16 Sardien USF, w/Trail Of Souls, Bergen, Norway
20.10.16 Stavanger konserthus, w/Trail Of Souls, Stavanger, Norway
19.08.16 Café Generalen, w/Trail Of Souls,Kristiansand, Norway
11.08.16 Festiviteten, Sildajazz, w/Trail Of Souls, Haugesund, Norway
06.08.16 Bok & Blues huset, Notodden Blues Festival, w/Trail Of Souls,Notodden, Norway
07.07.16 Molde kirke, Molde Jazz Festival w/Trail Of Souls, Molde, Norway
03.06.16 Kråkeslottet, Kråkeslottfestivalen w/Trail of Souls, Senja, Norway
05.05.16 Dokkhuset, Trondheim jazzfestival w/Trail of Souls, Trondheim, Norway
23.04.16 Ælvespeilet w/Trail of Souls, Porsgrunn, Norway
22.04.16 Universitetes aula w/Trail of Souls, Oslo, Norway
21.04.16 Storstova w/Trail of Souls, Bryne, Norway
14.03.16 Porgy & Bess w/Trail of Souls, Vienna, Austria
13.03.16 Jazzclub Tonne w/Trail of Souls, Dresden, Germany
12.03.16 Domicil w/Trail of Souls, Dortmund, Germany
11.03.16 Unterfahrt w/Trail of Souls, Munich, Germany
10.03.16 Alte Feuerwache w/Trail of Souls, Mannheim, Germany
19.02.16 Spor 5 w/Trail of Souls, Stavanger, Norway
20.01.16 Drammens teater w/Trail of Souls, Drammen, Norway

2015
20.12.15 Den Norske Opera & Ballett w Thomas Dybdahl, Synne Sanden, Oslo, Norway
09.12.15 God Morgen Norge w/Trail of Souls, TV2, Norway
27.11.15 Nasjonal jazzzscene Victoria w/Trail of Souls, Oslo, Norway
26.11.15 The Norwegian Embassy w/Trail of Souls, Berlin, Germany
25.11.15 Stallen w/Solveig Trail of Souls, Horten, Norway
05.09.15 Punktfestivalen w/Frida Ånnevik, Kristiansand, Norway
07.08.15 Litteraturhuset w/Frida Ånnevik, Oslo, Norway
05.05.15 Nordischer Klang w/Frida Ånnevik, Greifswald, Germany
30.04.15 Victoria Teater, Nasjonal jazzscene w/ Frida Ånnevik, Oslo, Norway
16.04.15 Asker kulturhus w/Frida Ånnevik, Asker, Norway
15.04.15 Energimølla, Jazz Evidence w/Frida Ånnevik, Kongsberg, Norway
27.03.15 Vossajazz w/Frida Ånnevik, Voss, Norway
11.02.15 Airegin, Yokohama, Japan
10.02.15 La Sone, Niigata, silent film project: The Growth of the Soil (1921), Jyoestu, Japan
09.02.15 Rakuya, Nakameguro, Tokyo, Japan
08.02.15 Pit Inn, Shinjuku - silent film project: The Growth of the Soil (1921), Tokyo, Japan
30.01.15 Finsejazz w/Frida Ånnevik, Finse, Norway
24.01.15 Hamar kulturhus w/Frida Ånnevik, Hamar, Norway
23.01.15 Dokkhuset w/Frida Ånnevik, Trondheim, Norway
22.01.15 Kabuso w/Frida Ånnevik, Øystese, Norway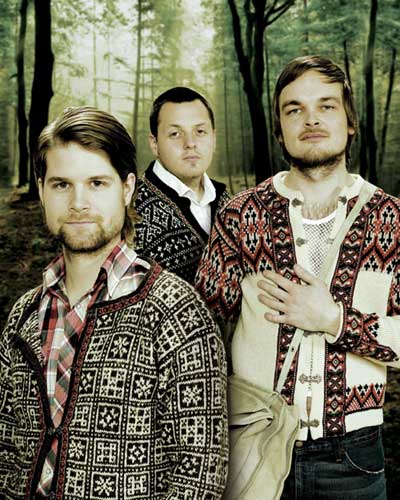 Photo: Colin©SEick


2014
13.12.14 Oslo, Big Dipper, Norway
29.11.14 Landsberg am Lech, Landsberg Theater, Germany
23.11.14 Bern, B-flat, Switzerland
22.11.14 Geneve, AMR, Switzerland
21.11.14 Elmau, Schloss Elmau, Germany
19.11.14 Munich, Unterfahrt, Germany
18.11.14 Marburg, KFZ, Germany
07.11.14 Rudshøgda, Prøysenhuset, Norway
06.11.14 Oslo, Litteraturhuset, Norway
23.10.14 Rennesøy, Rennesøy kulturhus, Norway
19.10.14 Finnøy, Ottohuset, Norway
18.10.14 Sauda, Sauda fjordhotell, Norway
17.10.14 Jørepeland, Rosehagen, Norway
16.10.14 Suldal, Suldal kulturhus, Norway
23.09.14 Tokyo, Haretara Sorani Mame-maite, Daikanyama, Japan
21.09.14 Seoul, European Jazz Festival, BBC Art Hall, Korea
20.09.14 Seoul, European Jazz Festival, BBC Art Hall, Korea
23.08.14 Glesvær, Periferifestivalen, Norway
03.07.14 Ljubljana, Ljubljana Jazz Festival, Slovenia
08.05.14 Stavanger, Maijazz, Norway
26.04.14 Bremen, Jazzahead Skoda Clubnight, Sendesaal, Germany
24.03.14 Tokyo, Rakuya, Naka-Meguro, Japan
23.03.14 Tokyo, Pit Inn, Shinjuku, Japan
22.03.14 Tokyo, Haretara Sorani Mame-maite, Daikanyama, Japan
21.03.14 Kobe, Kyu-Guggenheim-Tei, Japan
20.03.14 Kyoto, RAG, Japan
13.03.14 Hasselt, Cultuurcentrum, Belgium
12.03.14 Gent, Handelsbeurs, Belgium
11.03.14 Berlin, Berlin Philharmonic, Jazz at Berlin Philharmonic - "Norwegian Woods", Germany
10.03.14 Oslo, Kulturkirken Jakob - Jazz at Berlin Philharmonic - "Norwegian Woods", Norway
03.03.14 Oslo, Fredssenteret, Norway


2013
05.12.13 Bergen (Bergen kjøtt), Norway
04.12.13 Oslo (Kulturhuset), Norway
27.11.13 Bodø (Ad Lib jazzklubb - Sinus), Norway
24.10.13 Molde (Storyville), Norway)
08.10.13 Istanbul (Salon IKSV), Turkey
19.09.13 Ski (SkiPop), Norway
13.07.13 Garana (Garana Jazz Festival), Romania
04.07.13 Egersund (Egersund visefestival), Norway
29.06.13 Pirmasens (Palatia Jazz Festival), Germany
18.05.13 Munich (Klangfest, Gasteig), Germany
26.04.13 Stuttgart (Bix), Germany
25.04.13 Berlin (A-Trane), Germany
24.04.13 Dresden (Jazzclub Tonne), Germany
23.04.13 Cologne (Stadtgarden), Germany
19.04.13 Innsbruck (Treibhaus), Austria
17.04.13 Munich (Jazzclub Unterfarht), Germany
16.04.13 Vienna (Porgy & Bess), Austria
14.04.13 Nesodden (Det grønne rommet), Norway
13.04.13 Oslo (Serendipfestivalen - Norwegian State Academy of Music - NMH), Norway
18.03.13 Tokyo (Rakuya), Japan
17.03.13 Tokyo (Classics), Japan
16.03.13 Osaka (Nu Things), Japan
15.03.13 Kobe (Guggenheim House), Japan
13.03.13 Chiba (Candy), Japan
01.03.13 Oslo (Cosmopolite) Norway - RELEASE SUNSET SUNRISE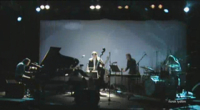 2012
24.11.12 Kaohsiung (Marsalis Bar), Taiwan
23.11.12 Taitung (Teihua Village), Taiwan
22.11.12 Taipei (Marsalis Bar), Taiwan
20.11.12 Singapore (Sultan Jazz Club), Singapore
19.11.12 Singapore (Norwegian Embassy), Singapore
27.10.12 Umeå (Studio Jazz - Umeå Folkets Hus - Umeå Jazz Festival), Sweden
28.09.12 Nesodden (Hellviktangen), Norway
25.09.12 Oslo (Herr Nilsen), Norway
19.09.12 Kongsberg (Energimølla), Norway
03.06.12 New Orleans, LA (The Norwegian Church - Sjømannskirken), USA
02.06.12 New Orleans, LA (Louisiana Music Factory), USA
31.05.12 Bloomington, IN (Café Django), USA
30.05.12 Chicago, IL (The Hide Out), USA
29.05.12 Baltimore, MD (An Die Musik), USA
24.05.12 Portland, OR (The Hollywood Theatre), USA
24.05.12 Portland, OR (KMHD jazz radio), USA
23.05.12 Seattle, WA (The Royal Room), USA
14.04.12 London (Pizza Express Jazz Club Soho w/ BJ Cole), UK
11.04.12 Oslo (Victoria Teater - Nasjonal jazzscene w/ BJ Cole & Frida Ånnevik), Norway

2011
24.11.11 Dortmund (Domicil), Germany
23.11.11 Cologne (Stadtgarden), Germany
22.11.11 Munich (Unterfarht), Germany
21.11.11 Berlin (A-Trane), Germany
20.11.11 Bern (BeeFlat), Switzerland
05.11.11 Tampere (Tampere Jazz Festival), Finland
06.10.11 Ulan Bator (Philharmonic hall - Giant Steppes of Jazz Festival), Mongolia
06.10.11 Ulan Bator (Orphanage - Giant Steppes of Jazz Festival), Mongolia
05.10.11 Ulan Bator (Riverside music club - Giant Steppes of Jazz Festival), Mongolia
05.10.11 Ulan Bator (Mongolian University of Art and Culture), Mongolia
03.10.11 Kaohsiung (Marsalis Bar), Taiwan
02.10.11 Taitung (Teihua music village), Taiwan
01.10.11 Taipei (Marsalis Bar), Taiwan
30.09.11 Hong Kong (Hong Kong Jazz Festival), Hong Kong
29.09.11 Shenzhen (Shenzhen Jazz Festival), China
27.09.11 Guangzhou (GuangzhouMusic Festival), China
24.09.11 Zhuahai (Beishan International Festival - Beishan Theatre), China
20.09.11 Oslo (Herr Nilsen), Norway
08.07.11 Kongsberg (Kinoen - Kongsberg Jazz Festival), Norway
06.07.11 Kongsberg (Kinoen - Kongsberg Jazz Festival), Norway
02.07.11 Montreal, QC (Montreal Jazz Festival), Canada
01.07.11 New York, NY (The Norwegian Church - Sjømannskirken), USA
30.06.11 New York, NY (Scandinavia House), USA
26.06.11 Portland, OR (Sessions From The Box, radio show recording), USA
25.06.11 Vancouver, BC (Vancouver Jazz Fest - Roundhouse Performance Centre), Canada
24.06.11 Seattle, WA (Tula´s Café), USA
23.06.11 Portland, OR (The Missions Theater), USA
21.06.11 Oakland, CA (Yoshi), USA
20.06.11 Washington D.C. (Nordic Jazz Festival - Twins Jazz Club), USA
19.06.11 Washington D.C. (Nordic Jazz Festival - House of Sweden), USA
18.06.11 Rochester, NY (Rochester Jazz Festival - The Lutheran Church), USA
17.06.11 Rochester, NY (Rochester Jazz Festival - The Montage), USA
03.06.11 Nesodden (Kulturisten), Norway


2010
29.10.10 Bergen (Sardinen USF Verftet - Bergen jazzforum), Norway
28.10.10 Bjugn, Botngård (Bjugn kulturhus), Norway
27.10.10 Trondheim (Olavshallen), Norway
24.10.10 Stavanger (Folken - Stavanger jazzforum), Norway
23.10.10 Sandvika (Bærum kulturhus), Norway
21.10.10 Oslo (Nasjonal jazzscene), Norway
16.10.10 Drammen (Union Scene - Drammen Jazzforum), Norway
15.10.10 Lillehammer (Kulturhuset Banken/ Festsalen - Dølajazz), Norway
13.10.10 Kongsberg (Energimølla - Jazz Evidence), Norway
12.10.10 Skien (Ibsenhuset, Peer Gynt sal), Norway
19.07.10 Molde (Molde Jazz Festival), Norway
26.02.10 Portland, OR (Norse Hall - Portland Jazz Festival), USA
25.02.10 Portland, OR (Sessions From The Box, radio show recording), USA
24.02.10 Chicago, IL (The Empty Bottle), USA
22.02.10 New York, NY (Le Poisson Rouge), USA
11.02.10 Etne (ABC Live), Norway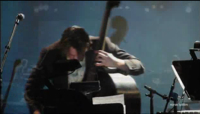 2009
09.12.09 - Bern (BeeFlat), Switzerland
08.12.09 Munich (Unterfarht), Germany
05.12.09 Penang (Bayview Beach Resort - Penang Island Jazz Festival), Malaysia
03.12.09 Kuala Lumpur (No Black Tie), Malaysia
21.11.09 Vadsø (Vadsø Jazzklubb), Norway
20.11.09 Tromsø (Verkstedet - Tromsø Jazzklubb), Norway
19.11.09 Ramberg (Ramberg Gjestegård, Flakstad komunne - Fot Jazzklubb), Norway
18.11.09 Bodø (Sinus - Ad Lib Jazzklubb), Norway
23.07.09 San Sebastian (Carpa Heineken - Heineken Jazzaldia Jazz Festival), Spain
11.07.09 Rotterdam (North Sea Jazz festival), Netherlands
30.05.09 Bergen (UFT verftet - Nattjazz Festival), Norway
28.05.09 Oslo (Victoria Teater - Nasjonal jazzscene), Norway
26.05.09 Stavanger (Cementen) Norway
08.05.09 Göteborg (Nefertiti), Sweden
19.04.09 Oslo (Henie-Onstad Kunstesenter), Norway
22.01.09 Dublin (the National Concert Hall), Irland


2008
16.11.08 - London (Kings Place - London Jazz Festival), UK
24.10.08 Oslo (Parkteateret), Norway
22.10.08 Munich (Unterfarht), Germany
21.10.08 Trondheim (Dokkhuset Scene TJF), Norway
07.10.08 Heidelberg (Enjoy Jazz Festival), Germany
08.08.08 Gaume (Gaume Jazz Festival), Belgium
03.07.08 Kongsberg (Smeltehytta - Kongsberg Jazz Festival), Norway
15.05.08 Oslo (Victoria Teater - Nasjonale jazzscene), Norway
11.05.08 Stavanger (Utstein Kloster - Maijazz Festival), Norway
12.04.08 Gorizia (Auditorium), Italy
10.04.08 Rome (Casa del Jazz), Italy
09.04.08 Marostica (Panic Jazz club), Italy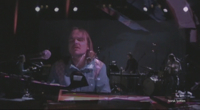 2007
18.10.07 Skopje (the Makedonian Opera House), Macedonia
11.08.07 Vadsø (Varangerfestivalen), Norway
07.08.07 Oslo (Mono - Klubb Øya), Norway
24.06.07 Vancouver (Vancouver Jazz Festival - The Ironworks), Canada
23.06.07 Vancouver (Vancouver Jazz Festival - East Cultural Centre), Canada
19.06.07 Chicago, IL (Empty Bottle), USA
18.06.07 New York, NY (Scandinavia House), USA
16.06.07 Philadelphia, PA(Rose Recital Hall), USA
15.06.07 Washington, DC (Nordic Jazz on the Roof), USA
14.06.07 Rochester, NY (Rochester Jazz Festival - The Lutheran Church), USA
26.05.07 Bath (Pavilion - Bath Jazz Festival), UK
24.05.07 London (Spicejazz at Spice of Life), UK
24.05.07 London (Ray's Jazz at Foyles & the Café - Foyles Bookshop), UK
23.05.07 London (Luminaire), UK
21.05.07 Norwich (Norwich Art Center), UK
16.02.07 Oslo (Ris ungdomsskole), Norway
15.02.07 Oslo (Hovseter ungdomsskole), Norway
14.02.07 Oslo (Midtstuen ungdomsskole), Norway
13.02.07 Oslo (Engebråten ungdomsskole), Norway
12.02.07 Oslo (Nordberg ungdomsskole), Norway
08.02.07 Trondheim (by:Larm, Skræken), Norway
06.02.07 Oslo (Bjørnsletta and Øraker ungdomsskole), Norway
05.02.07 Oslo (Årvoll and Veitvedt ungdomsskole), Norway
03.02.07 Kongsberg (Energimølla), Norway
02.02.07 Porsgrunn (Kafe K), Norway
31.01.07 Oslo (Cosmopolite), Norway
30.01.07 Oslo (Linderud and Groruddalen ungdomsskole), Norway
29.01.07 Oslo (Bjøråsen and Apalløkka ungdomsskole), Norway
26.01.07 Horten (Horten Jazzklubb), Norway
25.01.07 Molde (Storyville Jazzklubb), Norway


2006
10.12.06 - Oslo (Mono - Pönk), Norway
08.12.06 Brüssels (Beursschouwburg), Belgium
18.11.06 Den Haag (Theater aan het Spui - Crossing Boarder Festival), Netherlands
17.11.06 Cagliari (Cagliari Festival), Sardinia, Italy
16.11.06 Genk (Motives Festival, Casino Modern), Belgium
15.11.06 London (London Jazz Festival, Cargo), UK
13.11.06 Paris (La Dynamo), France
12.11.06 Cologne (Stadtgarden), Germany
11.11.06 Szeged (Youth Center), Hungary
10.11.06 Prague (Roxy club - Stimul Festival), Czech Republic
09.11.06 Helsinki (Umo Jazzhouse), Finland
17.09.06 Kristiansand (Frøken Larsen), Norway
15.09.06 Bergen (UFT verftet, Vestnorsk Jazzforum), Norway
28.07.06 Clusone (Cluzone Jazz Festival), Italy
07.07.06 Kongsberg (Kongsberg Jazz Festival), Norway
07.06.06 Oslo (Blå), Norway
12.05.06 Balestrand (Balejazz Festival w/ Stian Carstensen), Norway
11.05.06 Voss (Fraktgodsen), Norway
04.05.06 Oslo (Blå), Norway
09.02.06 New York, NY (Tonic w/ Marc Ribot ), USA
07.02.06 New York, NY (The Norwegian Church - Sjømannskirken w/ Bob Hoffnar), USA
04.02.06 Chicago, IL (Empty Bottle), USA
19.01.06 Cologne (Stadtgarten), Germany
18.01.06 Cologne (Stadtgarten), Germany
17.01.06 Cologne (Stadtgarten), Germany
15.01.06 Dortmund (Domicil), Germany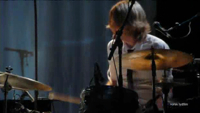 2005
22.06.05 Oslo (Parkteateret), Norway
09.06.05 Oslo (Soria Moria), Norway
14.05.05 Balestrand (Balejazz Festival), Norway
16.04.05 Bergen (Kvarteret - Ståoppjazz), Norway
15.04.05 Trondheim (Kjeller´n), Norway
14.04.05 Volda (Det Grøne Treet), Norway
12.04.05 Kristiansand (Frøken Larsen), Norway
09.04.05 Stavanger (Hall Toll), Norway
08.04.05 Oslo (State Academy of Music), Norway
07.04.05 Oslo (BLÅ), Norway
06.04.05 Tønsberg (Urijazz), Norway
05.04.05 Bø (Grillen), Norway
19.03.05 Voss (Fraktgodsen - Vossajazz Festival), Norway
12.02.05 Stavanger (by:Larm Festival), Norway


2004
15.10.04 Lillehammer (Banken - DølaJazz Festival), Norway
18.09.04 Belgrade (Dom Omladine), Serbia
15.09.04 Sortland (Stedet - Sortland Jazzweekend Festival), Norway
14.08.04 Oslo (Rockefeller - Oslo Jazz Festival), Norway
13.07.04 Molde (Idrettens hus - Molde Jazz Festival), Norway
04.04.04 Voss (Fraktgodsen - Vossajazz Festival), Norway



[last updated: 16.10.19 ]
Previous news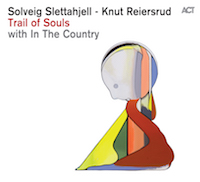 November 6th, 2015
Today is Trail Of Souls released on the Norwegian market, our studio album with Solveig Slettahjell, Knut Reiersrud and In the Country. We´re extremely happy about it! We are playing concerts in Horten on November 25th and Oslo on November 27th. The German release takes place at the Norwegian Embassy in Berlin on November 26th!
---
April 8th, 2015
Today In the Country is recording its next album, together with the great guitarist Knut Reiersrud and the fabulous singer Solveig Slettahjell in Rainbow Studio in Oslo, Norway. The album will be released on ACT in the autumn of 2015. Stay tuned!
---
March 6h, 2015
In the Country is releasing a brand new EP with a brand new project with Thomas Dybdahl today on Petroleum Records. On March 7th we will perform one of the songs from the EP on
the TV show
Lindmo on NRK1. Monica Heldal will also be joinging us, as she also did on this particual song on the recording.
---
February 12th, 2015
Just came back from a great week long tour in Japan, with shows in Tokyo, Jouetsu and Yokohama.We were playing our music to the silent film version of Hamsun´s "The Growth of the Soil" from 1921. It was great fun and the film was fantiastic. Thank you for coming out to the shows!
---
January 22nd, 2015
In the Country starts off the new year with a Norway tour with Frida Ånnevik for the latest album Skogenes sang, which just before Christmas received a Spellemann nomination.
---
November 17th, 2014
In the Country is returning to Germany and Switzerland on November 18th-29th! First up is Marburg, followed by Munich, Elmau, Geneve, Bern and Landsberg. On the 21st in Elmau we are accompanied by Solveig Slettahjell and Knut Reiersrud, in the spirit of the Berlin Philharmonic concert back in March 2015. Looking tremendously forward to this!
---
October 15th, 2014
Releasetour in Norway for Skogenes sang starts in Suldal on October 16th! Yeaah!


---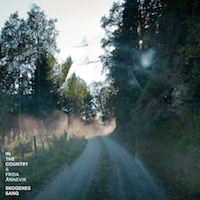 October 10th, 2014
The fresly pressed album Skogenes sang has arrived in storage. Bringing it out on October 17th!








---
October 3rd, 2014
In just two weeks from now In the Country is releasing its next album, with the great Frida Ånnevik as a fourth member. The album "Skogenes sang" is music by Morten Qvenild and In the Country and lyrics of the forest poet Hans Børli, and its all being released on Grappa.


---
October 1st, 2014
In the Country had a fantastic week in Korea and Japan last week, playing for the first time in Korea at the beautiful BBC Hall in Seoul. A short trip to Tokyo was also possible, bringing Solveig Slettahjell with us as a special guest. Thanks for the great time and we look forward to be back!
---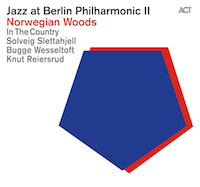 June 6th, 2014
Today In the Country is relasing the beautiful Berlin Philharmonic procjekt Norwegian Woods on ACT, together with Solveig Slettahjell, Knut Reiersrud and Bugge Wesseltoft.The result is amazing, and you should all check out these great people who we have been fortunate to share this concert and live album with!

---
April 17th, 2014
In the Country is attending Jazzahead in Bremen this year!
The trio is part of the ŠKODA clubnight program at Jazzahead, playing an hour show on Saturday, April 26th at 11pm @ Sendesaal, Bremen, Germany.
---
March 20th, 2014
Konnichiwa Japan! We´re back to do five shows this week! Concerts are spreading through Kyoto, Kobe and Tokyo. First out is RAG live spot in Kyoto tonight!
For more shows, check out this!
---
February 6th, 2014
Great news - the Berlin Philaharmonic concert, with these fantastic people: Bugge Wesseltoft, Knut Reiersrud, Solveig Slettahjell and Mathias Eick, is also coming to Oslo! March 10th is a one time chance in Norway to hear this project before we all head down to Berlin and to the great Berlin Philharmonic Chamber Hall. Be sure not to miss this!!

March 10th, Oslo concert
www.jakob.no
www.facebook.com

March 11th, Berlin concert
www.berliner-philharmoniker.de
---
Januray 13th, 2014
Happy New Year, everyone!

Ten years have past and we´re looking ahead toward the next ten years. We start off the concert season in March with concerts in Belgium and Germany before heading back to Japan. We´re particulary looking forward to play at the great Berlin Philaharmonic together with a great bunch of Norwegian friends. Bugge Wesseltoft, Knut Reiersrud, Solveig Slettahjell and Mathias Eick has been selected together with In the Country to do a concert by Siegfried Loch, founder of ACT Music. Looking tremendously forward to it!
---
03.12.13
*** 10 year anniversary concert in Oslo on Dec 4th ***

After five albums and concerts in 30 countries In The Country is celebrating ten years as a band!

musikalske venner som STIAN CARSTENSEN, HILDE MARIE KJERSEM, FRODE GRYTTEN, TORA AUGESTAD, FRIDA ÅNNEVIK, CHRISTER KNUTSEN, IVAR GRYDELAND, PALEGOLAS, ANDREAS RIISER, CLAUS GULBRANDSEN & INGAR HUNSKAAR.
---
15.04.13
In The Country touring in Deutschland und Österreich!
- In The Country setzen neue Akzente im Bereich des Klaviertrios. Jazzthetik, 2013
- Komplexe und mit gehöriger Spielfreude in Szene gesetzte, reife Qualität. Jazzthing, 2013

16.04.13 - Vienna, Porgy & Bess
17.04.13 - Munich, Unterfahrt
19.04.13 - Innsbruck, Treibhaus
23.04.13 - Cologne, Stadtgarden
24.04.13 - Dresden, Tonne
25.04.13 - Berlin, A-Trane
26.04.13 - Stuttgart, Bix
---
03.03.13
Japan tour coming up, everybody!

13.03.13 - Chiba (Candy), Japan
15.03.13 - Kobe (Guggenheim House), Japan
16.03.13 - Osaka (Nu Things), Japan
17.03.13 - Tokyo (Classics), Japan
18.03.13 - Tokyo (Rakuya), Japan
---
26.02.13
Just a couple of days away from our release concert at Cosmopolite in Oslo on March 1st. We´re playing the music from our latest record Sunset Sunrise, before we head off to Japan in two weeks. Hope to see you all around! Claus Arthur Breda-Gulbrandsen has even made a new video for us to show you during the concerts. We´re extremely excited!
---
22.02.13
Now it´s out: In The Country - Sunset Sunrise. Juhuuu!!
---
28.01.13
Today we finally got hold of the vinyl of Sunset Sunrise.
We´re extremely happy with it!
---
07.01.13
Happy New Year, everybody. We just picked up the new album at the post office, it looks fabelous! Looking forward to share it with you all in February!
---
23.12.12
A great finale to this year, it's been a fantastic journey!! Looking forward to lots of playing when our album comes out in late Feb. See you and happy holidays to you all...
---
11.11.12
Just one week until In The Country returns to Taiwan, playing three concerts! Looking tremendously forward to be back!!
We´re also visiting Singapore for the first time, doing two shows! See you all soon!!
---
26.10.12
Tomorrow we head up to Umeå to play at their great festival! We have been looking forward to this since last year!
---
26.10.12
We have sent our latest recording to Los Angeles to be mixed by the amazing Ryan Freeland! Can´t wait to hear the result!
---
15.08.12
Summer is over and In The Country is back on the road in September, with concerts in Oslo, Kongsberg and Nesodden. Hope to see you there!
---
06.06.12
Back from a fantastic tour through the U.S. Thanks for coming to our concerts and buying our music and videos! Great to see and meet you all, and we hope to be back in not too long!
---
30.04.12
Soon off to the US again. We´re extremely happy to come back to the promised land to play concerts all over the States. Starting in Seattle on May 23rd, back to the lovely Portland, finally playing at the great Hideout in Chicago and first timers in Bloomington, Baltimore and New Oreleans! Looking very much forward to this!
---
08.04.12
Part two of In The Country´s contribution to the series Conexions is a concert at Pizza Express Jazz CLub in Soho in London on April 14, also with steel guitar legend BJ Cole. London host is Nick Luscombe. Flomotion DJ sessions till late.
---
08.04.12
An exciting concert coming up with In The Country, BJ Cole and Frida Ånnevik at Nasjonal jazzscene in Oslo on April 11. All new music and lyrics by Hans Børli. This concerts is part of BBC's Fiona Talkington´s series Conexions.
---
04.02.12
Happy New year, folks! We´re up and running again, planning new concerts and tours around the world, and hopefully we´re coming to concert hall near you soon! First up is two concerts that are part of the concert series Conexions curated by BBC's Fiona Talkington in Oslo and London. On both concerts we have the great British pedal steel guitarist BJ Cole. We´re looking very much forward to this!
---
25.10.11
Just a couple of weeks now before we go back to Finland for our second concert in Finland ever! We´re playing Tampere jazz Festival on November 5th. And just two weeks after Tampere we return to our favorite German and Swiss clubs to do concerts during the last week of November! We´re also adding A-Trane to our schedule, as our first concert in Berlin. Europe, here we come!!
---
24.10.11
Back from Asia! We had an amazing time in China, Hong Kong, Taiwan and Mongolia during our almost three week Asian tour! Thank you all for coming to our concerts and buying CD´s and LP´s! Hope to see you next time!
---
01.09.11
Latest update on our upcoming Asia tour: Mongolia and Giant Steppes of Jazz Festival in Ulan Bator has also been included in the tour. Really excited about that!
---
26.08.11
In The Country is going back to Asia in September, after having a fantastic time in Malaysia in 2009. This time we´re playing concerts in Hong Kong, mainland China and Taiwan. More concerts in other countries will follow. To be updated soon. Looking forward to!
---
09.06.11
We´re thrilled to give you a promo preview of our upcomming video dvd Sights, which is part of a live album release on Rune Grammofon in July. Enjoy!
---
19.04.11
Like the bears we´re now coming out of winther hibernation these days. But unlike the bears we haven´t been sleeping all winther. We are soon finished producing our first live album these days, and we are releasing it in June, on our upcoming North-American tour. But we are not just making a CD from one of our concerts, we thought we just as well would make a full length concert video/artfilm/film noir out of the whole project. Our amazing assosiated video-genius Claus Arthur Breda-Gulbrandsen is working around the clock to put together the footage from three of our concerts plus additional footage outside the concert arena. We are totally excited about the product and we are really looking forward to release it to you guys!

---
09.12.10
We´re extremely happy and proud to give you our first new music video of the song "Kungen" from our latest studio album "Whiteout". Please Enjoy!
---
06.12.10
It´s been a while since we last updated our news feed, but we haven´t been lazy. During the year we´ve been touring through all of Norway, released or first concert mini DVD, with footage from the "Live in studio" concert at Etne in February 2010. We´ve also recorded four of the concerts on our tour in Norway in October, filming some of the concerts for a future live-DVD/artfilm/live-CD and filming our first music video. Thanks for coming to our concerts and for visiting our webpage, MySpace and Facebook page. 2011 is going to being an exciting year for us, with tours in new continents, releases of CD´s and DVD´s. Please follow our news feed for more updates on releases and concerts.
---
08.03.10
In The Country, Live in concert @ ABC Studio, Etne, Norway,
Feb 11, 2010. The interview is in Norwegian.
---
30.12.09
The Swedish jazz magazine Lira voted Whiteout as
The best recording of 2009.
---
30.12.09
John Kelman from All About jazz has included In The Country´s third album Whiteout on the list of
Best releases of 2009.
---
30.12.09
The Music blog and radioshow Undomondo from Istanbul, Turkey has included Whiteout on their Best of 2009 list.
---
22.12.09
Chris Barton from Los Angeles Times has put Whiteout on his list of Top 10 Jazz CDs of 2009
.
---
12.12.09
Per A. Risnes Jr. from the Norwegian Dagens Næringsliv has put Whiteout on his list of Best albums in 2009
.
---
11.11.09
The latest album of In The Country "Whiteout" is the feature music of a new, Norwegian documentary about mallards on
"Ut i naturen (beautiful Norwegian wildlife television program) on NRK
.
---
05.10.09
See our new YouTube video with a compilation of our latest album "Whiteout".

Excerpts from In The Country´s third album "Whiteout" on Rune Grammofon, recorded in Atlantis Studio in Stockholm, Sweden, January 2009, with film footage from a live concert at Parkteatret in Oslo the 24th of Oct 2008.

---
10.08.09
Whiteout is a Featured Release at All About Jazz this week
---
26.06.09
In The Country will appear on both North Sea Jazz Festival in Rotterdam July 11 and at Heineken Jazzaldia in San Sebastian July 23.
---
25.05.09
In The Country´s third album "Whiteout", was released in Norway today. Buy it here or here
.
---
15.04.09
In The Country is attending as Co-Exhibitor at Jazzahead in Bremen 23-26 april 09, in co-operation with Music Export Norway. In The Country is being represented by Melanie Arends (record label Rune Grammofon), booking agent Per-Kristian Rekdal (Musikkprofil) and band member Roger Arntzen
(In The Country).
---
15.04.09
In The Country is proud to present the two songs from their new album "Whiteout", released in Norway on the 25th of May.
To listen, go to ITCs MySpace-page

.

Hope you like it

!
---
02.02.2009
Morten Qvenild is hosting the Sessions evenings at the National Jazzscene in Oslo in February.

---
02.01.2009
All new photo gallery layout! Check out here
.
---
02.01.2009
Happy new year! We´re looking forward to an exciting new year, which includes recording and releasing of our third album on Rune Grammofon, tours and festival appearances. First up is Dublin, January 22, with a double bill with Susanna Wallumrød and In The Country.
---
29.10.2008
Morten Qvenilds newly written music (this years Kongsberg Jazz Festival price winner concert) is being recorded in January 2009, at the fantastic Atlantis studio, the old ABBA-studio, in Stockholm. This album will be released on
Rune Grammofon
medio 2009. Festivals and jazz club booking requests for Summer and Fall 2009 are most welcome.
---
28.10.2008
Next year´s booking has started and In The Country are available for touring jazz clubs week 16, 19, 20 and 22. Festivals and clubs on other dates might also be possible.
---
27.10.2008
The Dublin-concert, which were supposed to take place October 25, has been postponed to January 22, 2009. We´re really looking forward to come to Dublin next year. See you there!
---
09.10.2008
We´re happy to annonce an additional concert to our upcoming tour in October. The 24th at Parkteateret in Oslo we are inviting Susanna Wallumrød and vibrafonist and guitarist Andreas Mjøs to join us. Also video artist Andreas Riiser plays a major role in this grand encore from this years Kongsberg Jazz Festival price winner concert.
---
25.08.2008
Summer is soon over and concerts at festivals in Kongsberg (Norway) and Gaume (Belgium) was fantastic. Look out for selected concerts in October and November.
---
17.06.2008
Bass player Roger Arntzen has just received Oslo Bys Kulturstipend. The grant was awarded at Oslo city hall.
---
06.05.2008
Drummer Pål Hausken has been awarded a musicians award at Maijazz in Stavanger.
---
08.04.2008
In The Country has had a long Christmas vacation, but is now touring in Italy and is also appearing on festivals in Norway and Europe throughout the summer.
---
21.08.2007
Check out the new Gallery page
.
A lot of new pictures!!! Also new pictures and video in Country page.
---
07.07.2007
Morten Qvenild is awarded the DnBNOR Award/Kongsberg Jazz Festival Musicians Award 2007. More information here (in Norwegian).
---
20.05.2007
The schedule for In The Country´s US-tour is complete. Look for dates in the livedates section.
---
20.05.2007
In The Country´s US-tour is soon coming up. The complete tour dates will be posted as soon as possible
---
20.05.2007
In The Country is touring in England the upcoming week. The tour is a double bill with Hanne Hukkelberg. First up is Norwich followed by concerts at the Luminaire in London and concerts at Ray´s Jazz at Foyles and Spicejazz at Spice of Life. The tour is ends in Bath at Bath Jazz Festival.
---
02.02.2007
Losing Stones, Collecting Bones is climbing the list of hot movers on Sharing Cross Rd, London, according to Ray´s Jazz at Foyles.
---
02.02.2007
Our concert from the Empty Bottle in Chicago last spring is now put out for downloading on abstractscience.net
.
---
31.01.2007
In The Country is on a Norwegian release tour for the record "Losing Stones, Collecting Bones". Concerts are held in Molde, Horten, Oslo, Porsgrunn, Kongsberg and Trondheim
---
31.01.2007
Animator Andreas Paleologos (Palegolas) is working with us on a project for Rikskonsertene on schools in the Oslo area. Palegolas is performing with live drawing and animation. We are thrilled to be working with him!
---
14.12.2006
"Losing Stones, Collecting Bones" is one of Nate Chinen's Bonus Picks for CD´s for Shopping Season (CD Picks for the Holidays) for the radio show Soundcheck WNYC. Nate Chinen
is a freelance jazz critic, contributor to the New York Times. You can hear the radio show here and read the CD Review in The New York Times here
.
---
10.12.2006
Today is the release concert in Oslo for the record "Losing Stones, Collecting Bones". Yeah!
---
24.11.06
In The Country appeared at the radio show Harald Are Lund on P3, Nrk November 23. He is one of the coolest radio guys you´ll find in Norway! Hear the show here
.
---
24.11.2006
We´ve just come home from a fantastic Rune Grammofon Tour togehter with Susanna and the magical orchestra and Supersilent...two fantastic band to tour with. Nine countries with amazing audience. Thank you!
---
06.11.06
Our new album is released and out in the stores.
---
13.10.06
In The Country is releasing their second album "Losing Stones, Collecting Bones" in the 6th of November. Music and coverart will soon be put on our website.
---
09.10.2006
Dates for the Rune Grammofon Tour 06 with Susanna and the Magical Orchestra + In The Country + Supersilent is announced in the livedates section.

---
27.09.2006
We are pleased to announce a new feature here at inthecountry.no. A hole new "nature" section is published under Country
.
Hope you like it!

---
18.09.2006
The new record is coming out soon. The final mastering and mixing is finished and we are very exited about the release in November. Be on the look out for any updates!

---
16.06.2006
ITC has now joined the big MySpace network. We can be found here: www.myspace.com/inthecountrytrio

---
30.05.2006
In The Country has just recently been to Stockholm and recorded its second album. Janne and Lalla at Atlantis Studio were again fantastic and made us really enjoy our recording time in Sweden. Thank you! The record is being released by
Rune Grammofon
at London Jazz Festival 2006.
---
30.05.2006
Great feature interview in the May edition of Downbeat by Peter Margasak.
---
13.01.2006
Avant-garde guitarist, leader of Los Cubanos
Postizos, and downtown NYC icon Marc Ribot is playing with us at Tonic in New York the 9th of February.

---
12.12.2005
The first US-tour is coming up in February 2006, and In The Country will visit Chicago and New York. In New York we will play an extra concert at The Norwegian Seamen's Church on 52nd Street. Steel guitarist Bob Hoffnar from New York will join us on this concert.

---
16.09.2005
In The Country is presented in the article about the "Holy Trinity" - the pianio trio. Read the whole article here
.
---
05.08.2005
In the August edition of Downbeat Magazine In The Country receives great acclaim for the CD "This Was The Pace Of My Heartbeat". Read the review here
.
---
18.07.2005
Listen to music critic Jason Koransky from Downbeat magazine comment the CD "This Was The Pace Of My Heartbeat" with Bill Radke on Weekend America
.
---
14.05.2005
In The Country and the great guitar player and teacher Jon Eberson is put together to teach young talents in Balestrand at the Balejazz Jazz Festival.

---
18.04.2005
Here
you can see some photos from the release tour.
---
18.04.

20

05
Yesterday was the last day of ITC´s release tour for the CD "This Was The Pace Of My Heartbeat". We have been out for two weeks now and it´s been great. Thank you all for coming to our concerts, and for bying our CD and T-shirts. We hope to come back again some other time.

---
02.04.

20

05
Here are some lines about In The Country and Norwegian Jazz in Jazz Times.

---
31.03.2005
Today In The Country can be heard on "Midt i Musikken", a Norwegian radio program on the channel Nrk P2. The show starts at 15:03.
---
31.03.

20

05
Here are some
photos
from Vossajazz Jazz Festival the 19th of March.

---
07.03.2005
In The Country available from shop now. You can buy the album here:

---
07.03.2005
"This Was The Pace Of My Heartbeat" (RCD2045) was released today.

---
04.03.2005
In The Country has visited the norwegian radio-guru Harald Are Lund for a 45 minutes interview (in norwegian). You can listen to the program by using this link:
www.nrk.no/programmer/radio/harald_are_lund

Then you have to click on the date of the show: 03.03 (20:03-23:00). We are on at the end of the broadcast. Enjoy!

---
07.02.2005
Here are some pictures taken of In The Country at Rockefeller during Oslo Jazz Festival 2004 by Mizuho Yabe (jp). Se the them on www.grinningtroll.com.

---
04.02.2005
The date of the concert at BLÅ in Oslo is changed from the 4th of April to the 7th of April.

---
04.02.2005
In The Country is having a release tour in the periode the 5th April to the 16th of April, releasing the debut album This Was The Pace Of My Heartbeat on runegrammofon. The first concert of this tour is at Vossajazz the 19th of March.

---
20.01.2005
In The Country is going to by:Larm in Stavanger. Clarion is the scene where In The Country is performing on Saturday the 12th of February.
You can also give your vote to ITC for "djuice audience award" here.

---
09.12.2004
All members of the trio is partisipating at the Jaga Jazzist 10 YEARS ANNIVERSARY at Blå in Oslo. Tonight Roger plays with Lars Horntveths & Pooka, and Pål plays with Tub Quartet. Morten Plays with Susanna & The Magical Orchestra and The National Bank on Saturday.

---
09.12.2004
The recording of the debut album for In The Country is finished, and the result was oustanding. We all look forward to release the CD, in March, next year.

---
06.12.2004
The recording week in Stockholm has started, and we start recording on Tuesday. Everything is rigged on Monday evening and the recording is finished within Wednesday evening.

---
22.11.

20

04
In The Country is going to Atlantis Studio in Stockholm, Sweden, between the 6th and 9th of December, to record the debut album. The record is being released by
Rune Grammofon
in 2005.

---
22.11.2004
In The Country has been to Lillehammer and recorded one track for the project " X - RAY
NOW / contemporary jazz in norway by 10" - a DVD production developed as a collaboration project between the Lillehammer University College, DølaJazz/Lillehammer Jazz Festival , Film 3, Norwegian Jazz Forum, Norwegian Concert Institute and the Ministry of foreign affairs.